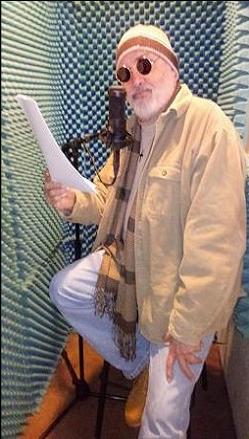 Doc or as his friends call him, Pop's, is the former host of the weekly radio show, Outlaws 4 Christ Radio and was also the host of the children's cable show, "Body-Slam On Drugs", a program that was geared toward educating kids about the dangers of drug and alcohol abuse. The show was produced in association with a North Jersey Police Department and aired for over three years. This all came about when that local Police Department saw Doc co-hosting a weekly Pro-Wrestling TV show, "Wrestling Tracks U.S.A." They contacted him about their idea and after a short meeting, they all came to an agreement and the show was born.


Now, the man known as The Depressed Poet is going in a new direction with the up-coming release of his new book, "

Old Dog's of the Whiskey Pie Trails.

" Poems and Short Stories." The book is being published under THE COFFEE AND PRAYER SERIES. What does coffee have to do with prayer? Doc says, at the ripe old age of being in my late 60's, coffee has become my so-called drug of choice these days and when both "Coffee and Prayer" come together, my personal world is a much better place to be in. Doc has recently ended his hosting duties on his podcast called what else, THE COFFEE AND PRAYER SERIES. You can learn more about the series and listen to archive shows by going to the link at the bottom of this page.

A new project Doc will be hosting is called,

UNCONDITIONALLY DALTON

. The project is done with 2 long time friends, Patrick Muricki and Joe Le Pera. Its all about 3 old friends having a little fun and doing something different. Its about showing folks it does not matter what age you are, fun is still in your forecast even if you can't remember your forecast 50% of the time. The show will not in anyway win any awards and that's OK with the guys. Its really about blowing off some steam, and saying something, even if it does not make any sense at all. Its a short 5 to 8 minute show that will be shot in different locations. Again, its time to have fun and relax because there is way to much stress out there in the world today. We all need to relax just a bit. Trust us, this is not serious TV but we do close out every show with a Prayer, says Dalton. We need more Prayer and More God, if we had more God, we would have less Bull Shit.


To know Doc Dalton, it is important to understand that all the above existed and still exists while his life has been overcome with major depression disorder and Anxiety . Doc has lived with this for well over 35 years. He walked away from two cable shows and a radio show because of it. It just became too much for him mentally and one day he just said I can't do this anymore, and he literally walked away meaning, he got up walked out of the production and never came back.


Being hospitalized for this on a number of occasions actually became his turning point, so to speak. This all happened when a doctor suggested to him to try his hand at poetry. Truthfully Doc says, I thought the doctor was crazier than I was, but I couldn't leave because I was locked up and at that point I thought, why not? That's when it all changed. He started writing and he couldn't stop. He wrote about things that shocked him because many of his new thoughts were things he never thought of before.

He started writing a lot of what he calls God Poetry and was amazed at his feelings, but even more amazed because whenever he wrote, it was as if his mind was able to block everything else out and that gave him moments of peace from a world that was truly destroying him. Doc is 100% positive in saying that he truly believes poetry saved his life.

Americana Roots artists Ray Wylie Hubbard and Darrel Scott, unknowingly help as well. They write some flat-out kick ass words that help Doc keep his head together at 2 a.m. when he's walking what he calls, the floors of hell. Another is Irish poet Pat Ingoldsby who writes some really great words. But out of everyone, he says the kindest person that inspired him and still does even though he is no longer here, is and was his dad. He was a sweet soul, an angel who walked the planet and he feels so lucky to have had him, in his life.


Doc says, "I just can't seem to write about him, and I think the reason for that is he was just a gentle, kind spirit that you just can't seem to put down on paper. Want to know about him, come speak to me, and you will quickly understand by the tears in my eyes exactly what I mean. He is gone 26 years and I still talk to him every day along with mom, another sweet angel, who is gone 24 years. Two sweet souls who took me in when they didn't have to. I am adopted and they were old enough to have been my grandparents and they became everything to me. If I could be just half to my daughter and now my granddaughter as those two people were to me, it would be a perfect ending. Let me say this, if those two sweet angels aren't sitting in heaven, then my ass doesn't want to go."

When asked about his poetry and what type of poet he considers himself to be, the answer is always the same. Doc in no way considers himself a great poet, WHY? Because bottom-line is, "I am just not. In no way do I even consider myself a good poet. WHY? Because bottom-line again is, I am just not." What I am, is just a man who stumbles through his words, so he can make it through his days. If there was no poetry, I promise you, there would be no Doc Dalton. But thank God for the friends in my head because we have some great conversations followed by some dysfunctional yet creative writing moments that are always followed by a few laughs along the way. As strange as this might sound, in some magical way, we all keep our inner selves together, when it seems like all the magic and laughter somehow become lost. It's frightening, yet in an offbeat way, extremely nice."




Writing has become a very important part of Doc's life. To take that a step farther, it doesn't matter to him if it's something that he might publish, show a few friends or if it's personal and just for him. Writing is writing and its relaxing for me states Doc. It takes me to places within my mind that I might not ever imagined going to, and when all is said and done, it's a personal type of therapy that seems to work for me and that's what counts in the end.

It's not about publishing a book to the masses that makes it all worth-wild say's Doc. It's about being 100% honest within those writings that truly count the most. It's not about being the best writer in the world because I am not. But it can also show people that in this day and age, you can do it and be happy with yourself for doing it. Say's Doc, would you rather have someone write 100% perfectly, but Bull Shit you all the way through the story or someone who is 100% honest with you but yet, maybe isn't all that perfect in the way they write. If I had to describe myself, I would say, I am that guy who stumbles through his words, so he can make it through his day's. It helps me push the depression back just a bit and smile. So for me, not being perfect, is perfectly OK.

I don't hide anything claims Doc. I am 100% up-front and honest about my writings and tell people that I am not here to be that perfect writer. I say that here on my website and other places as well. I let them know who I am and what this is all about. Truthfully, I don't want to be perfect, but I do want to be honest in what I say. I want folks to understand that my words come straight from my heart. Take note, let everyone else be perfect says Doc, I have been knocked out from depression for a long time and poetry and writing has saved my ass over and over again and when all is said and done, even if I don't seem like it, I am happy just being me because it took me a long time to get to this point in my life. Be on the look-out in 2021 for his book being published and also be on the look-out for Unconditionally Dalton and be on the look-out for more poetry and those 3 things should keep him busy.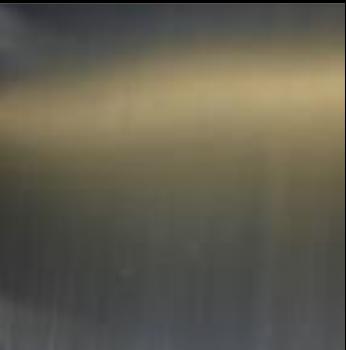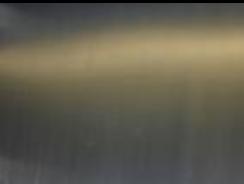 I am happy with all that I am doing but these days,, the process for all this is just a bit different, states Doc. For me, It's just one moment at a time, one step at a time and one day at a time and that is how I operate. I say that because I reached a point in my life where I am moving a bit slower and if that isn't bad enough, I have developed that, who gives a rat's ass about anything mentality. The crazy thing is, everyday that goes by, I think that way more and more or should I say, it seems as if the rats ass is getting bigger and bigger.. I always knew I would get older, I just thought it would take me a hell of a lot longer to get here. So now that I am here, I plan on hanging out in my so-called, Place of Grace and be safe and at peace. Feel free to join me if you would like, but just make sure to bring me a good cup of coffee, that's all I ask. Milk, Extra Light and No Sugar. I would really appreciate it, I mean that, I would really appreciate it.

Be on the Look-out for Doc's New Book

OLD DOGS OF THE WHISKEY PIE TRAILS

"Poems & Short Stories"
Coming Spring/Summer 2021

The Coffee and Prayer Series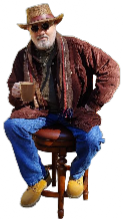 www.entertainmentpaper.com/3-old-friend-decide-to-have-fun-let-loose-and-create-a-simple-show-where-at-times-not-making-sense-is-the-most-important-thing-its-unconditionally-dalton-where-truth-meets-reality-well-maybe-kind/